Friday Friends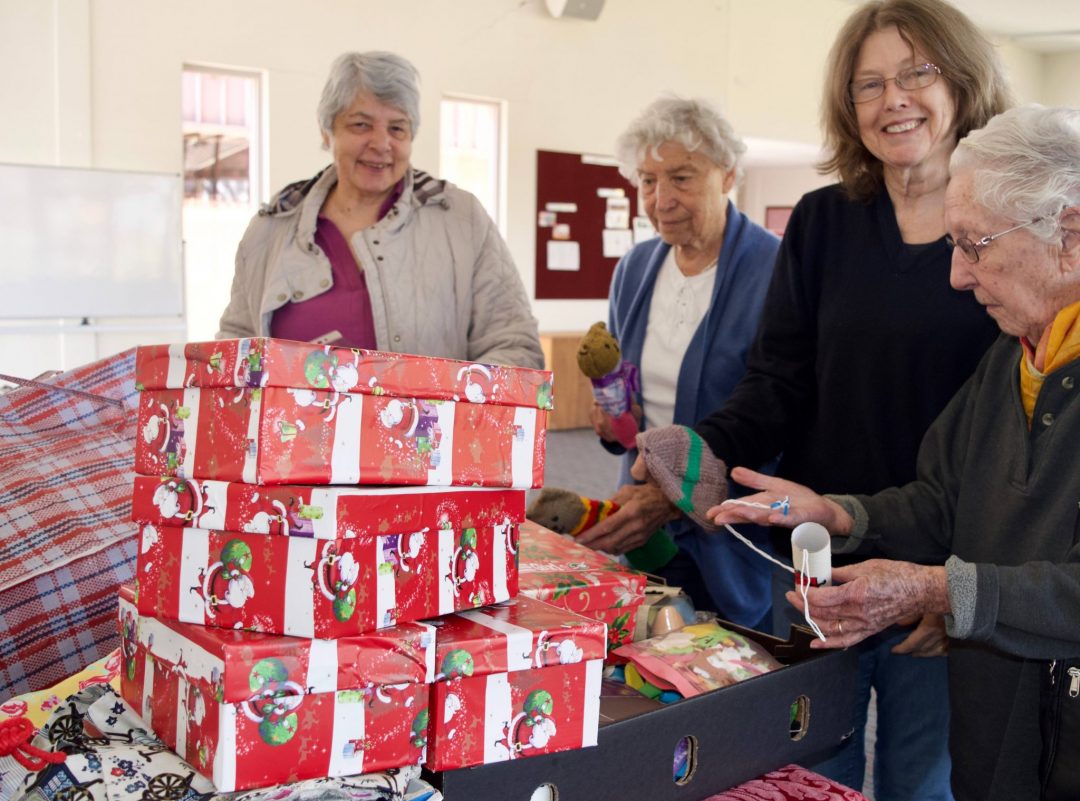 Friday Friends is a craft group who meet together to enjoy eachothers company and to prepare items for Samaritan's Purse Operation Christmas Child shoe boxes which are sent as Christmas gifts to poor children in Vietnam, Laos, Cambodia, Fiji or New Guinea. They meet on Friday mornings, during school terms, from 10am to noon from February to October. All are welcome to come and join us!
The group undertakes a variety of tasks to suit all interests and abilities including machine sewing clothes, picture books, soft toys and hand sewing (such as buttons on dresses and knitting simple toys and beanies).
Friday Friends enjoy developing friendships with others who share an interest in craft and a passion for the work of Operation Christmas Child.